Website Enhancements
Get your Book in 3D.

Click on Image for more Info.
WordPress Website Security Setup (highly recommended)
The WordPress Website Setup Security option takes your basic WordPress website setup to a higher level of security. This is a onetime configuration done during setup. These additional steps help ensure that all aspects of your website are as secure as possible**.
These are some of the steps that are taken in the WordPress Website Setup Security option:
Customize the default database table names.
Customize the default "admin" account so people can't log in using the default "admin" account.
Protect WordPress's configuration files
Ensure all file and folder permissions are set to the proper settings to ensure files are Read Only and can't be manipulated.
Replace WordPress's default Authentication Keys with updated Keys.
Prevent Directory listing
Protect the Administrators directory
Lock down the WordPress Login screen – Prevents multiple invalid login attempts and emails admin, plus other constraints.
Strong encrypted passwords are used.
Remove WordPress version number from webpage's source code.
One-time Setup Fee: $199.00 $159.00
**Please Note that no website is completely hack proof. But the steps taken in the "Website Setup Security" option package ensures that the latest security procedures are implemented.
Add to Cart
Website File Maintenance & Backup (highly recommended)
This Enhancement ensures that the WordPress Core files, the theme, and all of the Plugin's used in your website are always up-to-date. If these import website files are left unchecked, they become out of date, and vulnerable to being hacked. With this Enhancement added to your website,  "Brute-Force" attacks, and other hackers attempts are minimized by keeping your website running with the latest software.
A Backup Plugin is installed. Full backups are scheduled weekly and Database backups are scheduled daily.
Work performed on your website:
WordPress Core files are updated to the most recent release available
Website is inspected for any out-of-date Plugins. Upgrades are installed as necessary
Theme is updated to the most recent version available
Backup Plugin is installed. Two backup types are scheduled. Backups are stored with your hosting plan.
Any comment that is currently held for moderation is reviewed. If it's a known SPAM comment, it's flagged as SPAM.
 Choose your Plan base on how often you want your website monitored
ECONOMY – Minimal Coverage
Maintenance Performed:
Every 6 months (2x / year)
DELUXE – Recommended Plan
Maintenance Performed:
Every 3 months (4x / year)
PREMIUM – Maximum Coverage
Maintenance Performed:
EVERY Month (12x / year)
Annual Fee:

$149.00

$119.00
Annual Fee:

$249.00

$199.00
Annual Fee:

$600.00

$479.00
Add to Cart
Add to Cart
Add to Cart
Premium Website Theme (recommended)
Your website comes with a standard default theme. This standard theme has most of the functionality that you will need; however, it's very bland in appearance. You want your website to stand out, and not look like you are reading from a text document.
A Premium Theme has a more professional look and feel to it. Everything about the Premium Theme is taken up several levels from the Standard Themes. For links to browse some of the Premium Themes.
Premium Theme (one-time charge): $49.00
Add to Cart
Website Support
Adding Website Support allows the ability to have updates done to your website to suit your needs. If you want to change an image, colors, add a webpage, or any text within your website, then this Option is what you need. It is also for any support issues that may come up for your website or shopping cart purchases.
Plans are based on time lots. If more time is required during a particular month, you will be billed at the regular hourly rate for the additional time. Make sure you enroll for a plan that will cover your needs and requirements to help you maximize your savings. The 2 hour per month plan is recommended.
1 hour per month: $16.67 = (3 months @ $50.00)
2 hours per month: $33.34 = (3 months @ $100.00)
* Signing up for the Website Support plan, gives you over 58% discount off our normal hourly rates. A three month minimum is required.
Add to Cart
Mobile Device Enabled Website
With so many mobile devices out these days, you still want to reach the mobile community with your website. This Option transforms your website to be easily read on a mobile devices such as smart phones and tablets. Note this option is only compatible with certain themes.
Configure website to port to mobile devices(one-time charge): $99.99 $89.99
**Please Note: due to the wide range of mobile and tablet devices, this option is not guaranteed on all devices. If you find that this option is not working on the devices you feel are important, then you will be refunded for the full amount and the option will be removed from your website.
Add to Cart
Add a Favicon to your Webpage Tab
A Favorites Icon, or better known as a Favicon, is the graphic icon you see when you bookmark a website as one of your Favorites. It's displayed just to the left of a Tab of the Browser. You must supply the image or graphic that you want converted to a Favicon. This could be your company logo, website's background image, or any other image you would like.
Here is the Favicon for this website:

Creating, coding, and uploading a Favicon (one-time charge): $29.99
Add to Cart
Create 3D Image of Book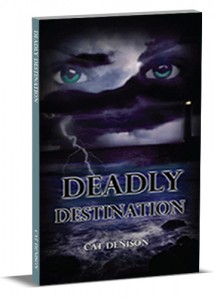 Add more Pizzazz to your website by adding a 3D Book image. We'll take your 2D image of your book cover and incorporate it into a 3 dimensional book. Once the image is created and uploaded to your website, you can use it on any page you like. Take a look at the example:
Converting, Uploading, and Installing 3D Book Image on website (one-time charge): $49.99 39.99
Add to Cart
New Product Bundle Sale – Get our entire suite of 3D image as a bundle and save. To read more about it, and to see examples of the new 3D Suite check out this post.
Get all 5 images for only $69.95, a package worth $249.95
Add 3D Suite Bundle to Cart
Shopping Cart Setup/Configuration Fee
When you go with one of the following shopping carts: Quick Shopping Cart, 1ShoppingCart, or E-Junkie for your website, there is additional setup and configuration required. This fee includes the following:
Create a catalog of your first 20 products, including (hardcopy books, eBook, prints, and other items being sold)

Set up each items proper dimensions for shipping
Set up all variations of sales and quantity discounts
Upload & post of product images
Upload eBooks

Set up tax figures
Set up shipping methods
Plug into the gateway details for Merchant Services
Configure the shopping cart's default behavior
Ensure proper contact information is displayed along with the terms of service
Test each product
Test gateway transactions with test credit cards
Test live transactions
Setup/Configuration Fee (one-time charge): $189.00 $159.00
Website Customization's & Consultation
Any custom changes you want for your website are billed at the normal hourly rate, unless you are signed up for the Website Support.
Hourly rate for Website Customization's & One-on-One Training Sessions: $40.00
Each are billed in 1/4 hour increments.
Add any of the above options to your website by simply adding them to your cart and proceeding to check-out. When you complete the Website Setup Information Form, simply note which Enhancements you have selected.
You can request a Website Setup Information Form through the Contact Page.
top
Disclaimer: These prices are subject to change at anytime.