Silver Knight Authors Blog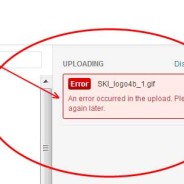 Error Uploading Images to Your Blog Posts?
This was the Error message that one of my customers (http://catherinecarrigan.com) received each time she uploaded a new image to her blog. Her entire Homepage is a grid of images from her blog posts.
 An error occurred in the upload. Please try again later
She was using the link for setting the Featured Image.
I had just recently updated the WordPress core files and Plugins to their latest releases, 3.5.1 for WordPress. My client has been uploading 2MG images since she started her blog. She has nearly 500 images and her uploads were working just fine until after the update.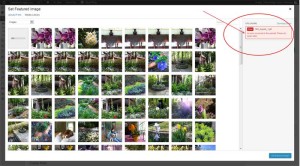 She thought maybe she reached a limit, but I didn't that that was possible since it's a database driven platform. Of course there's always the possibility of an incorrectly sized variable used in the code, but that's getting too technical for the every day blogger.
After I updated the theme, Origin from Elegant Themes, not all of the blog post images were showing up on the homepage. I found someone with a similar issue in Elegant Themes Support forum and they instructed them to install and run the Regenerate Thumbnails plugin. That corrected the homepage issue.
But a week or so later when my client went to add new blog posts she noticed the upload image error, "An error occurred in the upload. Please try again later"
I thought the image size might have been the issue, but I was able to reproduce the error with a smaller image myself. I was using Chrome for my updates. I found other posts that said to use FireFox instead. When I logged into the Dashboard with FireFox I was able to see that the Images did indeed get uploaded when I was looking at the Media Library menu from the Dashboard, (See embedded image titled "Image Uploaded Just fine").
Temporary Fix
Here's what I did to get things working again. While I was in the Media Library I saw that the quick link for the "Regenerate Thumbnails" plugin was accessible under each image, (see embedded image titled "Use Regenerate Thumbnails Plugin"). I ran this for the new image that was just uploaded.
I then opened up the blog post that was to be linked to that image and then added it via the "Set featured image" link in the Edit Post screen. The image appeared just as expected.
If you do not already have this plugin installed, then install it. You may need to run the Regenerate for all of your current images that have been uploaded already. Make sure you take a back up of your files before you do, just as a precaution. After all of your images are regenerated check to make sure your website and image are still working correctly. You may then need to run the plugin for each individual image that you upload afterwards as instructed above. See the image capture from the Media Library to the right to see the link to use for each individual image.
A More Technical Approach to a Fix
I found a post by Mike Kelly that delves into the code and explores how the bug has surfaced. If you want to see what Mike found during is code digging read his full blog post on Tracking Down a WordPress Bug.
Conclusion
These fixes may not work for everyone, but hopefully it helps to bridge the gap until a more permanent fix is in place.
Good luck to those who might still be having trouble with this or have just experienced this issue just recently.
Thanks Silver Knight Industries LLC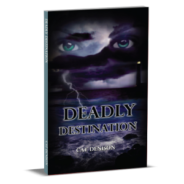 Announcing a new Suite of 3D Images
Originally we had a 3D image for your Book.
We have expanded our library of 3D images. It now includes 3D images for multiple eReaders, including image like versions of the Kindle and the iPad.
We also have a 3D image for Smartphones. If you are selling PDF versions of your book, we have a 3D image for that as well.
We have a total of 5 different 3D images to help promote your new book. These images can be used anywhere on your website, or within your Shopping cart. Once you purchase any of the 3D images, you can use them on your Facebook or Twitter pages. You can use them for any of your book promotional needs.
Do you have a book signing event coming up? Use your new 3D Book cover image to print up flyers for your book promotion.
To help kick of this new Suite of 3D images we're having a Bundle Package Sale for a limited time. (more…)
New 3D Book Cover Option Added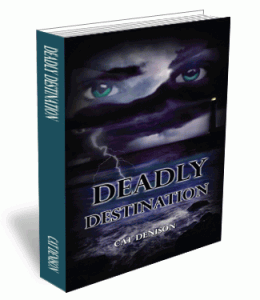 Add more Pizzazz to your website by adding a 3D Book image. We'll take your 2D image of your book cover and incorporate it into a 3 dimensional book. Once the image is created and uploaded to your website, you can use it on any page you like. Take a look at the example:
Converting, Uploading, and Installing 3D Book Image on website (one-time charge): $49.99
Click the 3D Book Cover link to get this great addition to your website.

That's right, we are having a Big Sale on Web Hosting Plans. Lock in your Savings right now while the prices are this low.
Our Web Hosting offers 24/7 support. It's safe, secure, and reliable.
We have 3 different plans to choose from, but all of your Web Hosting plans offer Unlimited Data and Bandwidth. So what ever plan you choose your you get it Unlimited. Our plans allow you to the flexibility as your business changes. You can upgrade or downgrade your Web Hosting as necessary.
Plans are as low as $4.99 a  month. Don't miss out on these great savings. Visit the Silver Knight Web Store – Web Hosting Plans to see what other great savings are available.
With each hosting plan you get lots of Free stuff included. It Web Hosting plus a lot more.
FREE Email Addresses
Google® Webmaster Tools
Free Up to $100 Bing™ / Yahoo!® Search Credits
Free $50 Facebook® Ad Credits
Fotolia® Photo Credits